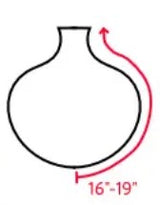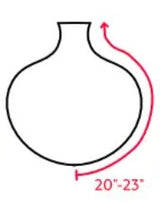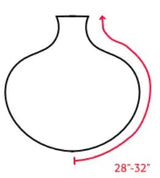 Garlic Tonga Baskets
These baskets are handmade in Africa and are "Perfectly Imperfect".  Organic in shape with natural variation so no two are the same.
Measured from the bottom center up the side to the edge of the opening. Approximate dimensions:
Small: 16" - 19"

Medium:  20" - 23"

Extra Large:   28" - 32"